Our Company
Picture Source was founded in Seattle, Washington in 1975 to support the design community of the Northwest. In 1980 we opened our first national showroom in San Francisco, which was followed by openings in 6 other US Markets. We focused on designing high quality artwork with emphasis on the latest trends and styles for furniture stores and interior designers. We feature original and exclusive art by American artists. Please contact us with your Healthcare and Hospitality projects. Our Corporate Division will research your unique artwork requirements to meet your clients' needs.
In 2016, when the opportunity occurred to purchase Somerset Studios, we rebranded ourselves by combining the talents and resources of two great companies. With two teams of in-house artists, designers, expert framers and packing/shipping crews we opened our new main factory in North Carolina. This along with our experience in art research, expanding our artist team, refined design and technology, we created Picture Source Somerset (PSS) - providing exclusive originals and giclee's, glass and canvas artwork, and unique dimensional art, that are well suited for both residential and commercial interiors.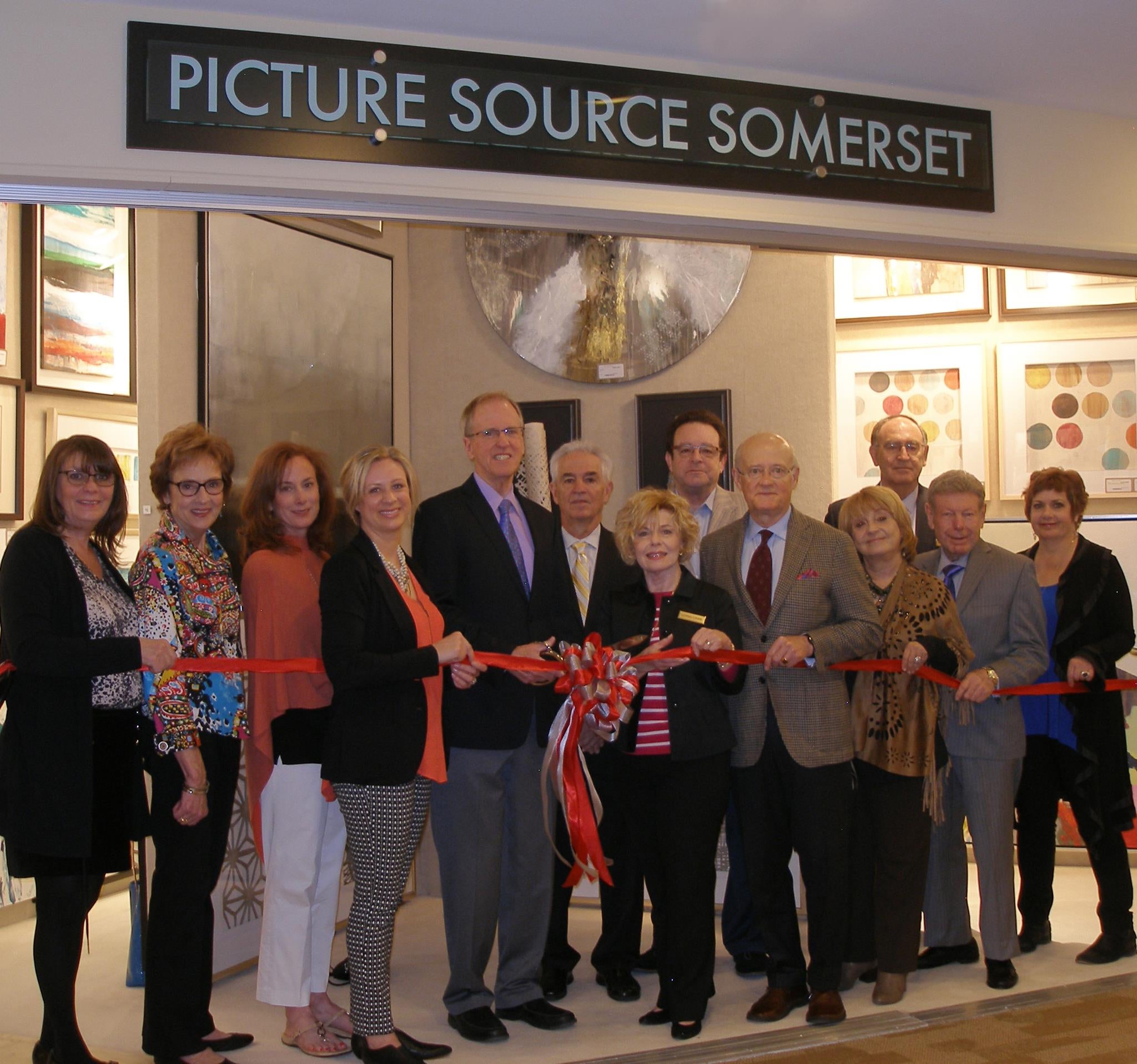 A "Made in America" company today PSS continues to offer unique, hand crafted artwork to the retail and commercial communities. We are a "made to order" company offering custom colors, finishes and sizes with a consultation service to meet your project's needs and budget. After 45 years in business we have built an expert team that is committed to excellence and understands the importance of attention to detail and quality of work along with superior customer service.
Our Mission and Vision
unlimited possibilities in art and framing
Our Mission is to consistently provide unique new trend setting concepts in art and framing design, while offering unparalleled customer service.
Our Guarantee
We Guarantee our products to meet the highest standards of excellence. The workmanship of our products is guaranteed for 1 year. Defective product will be replaced at no charge or credited.
Return Policy
Picture Source Somerset has an excellent reputation of quality workmanship, but accidents can happen. We will be happy to replace or repair any picture that you receive damaged or incorrectly built. Please contact our Customer Service Department at 1-800-345-5973 for any assistance you may need.